M&A processes (mergers and acquisitions) are usually long and complex because the investment decision depends on many factors from different areas that must be taken into account to understand and minimize your risk. Carrying out a correct and thorough Due Diligence can illuminate many of these factors.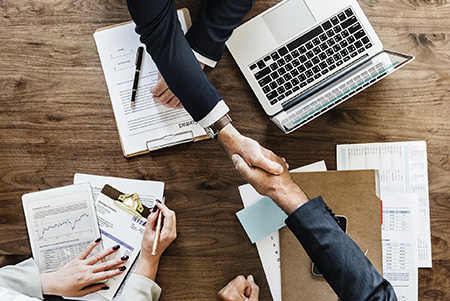 At Audiconsultores ETL Global we have an experienced multidisciplinary team of professionals that allows us to accompany our clients throughout the entire M&A process (mergers and acquisitions) and offer them advice in the different stages involved in it. Among these, there is the Due Diligence or "due diligence" process of all the areas that make up the financial ecosystem of the target company.
"The objective of Due Diligence is to facilitate and/or analyze relevant and significant information that may have an impact on the transaction and that its knowledge and assessment help decision-making through comprehensive knowledge of the business". 
In concrete, a Due Diligence process must respond to the following information requirements in the context of a transaction:
The identification
of "deal breakers"
Knowledge of the business through access to all information
The identification of risks, contingencies and commitments to obtain sufficient coverage
The identification of opportunities, savings and synergies
The services that we offer to our clients in the field of due diligence are structured in two categories
1. Preparation and management of data rooms.  
2. Financial, fiscal, legal and labour Due Diligence.
3. Advice on determining the value of the transaction and identifying price adjustments. 
4. Advice on the optimal design of the structure of the operation.
5. Advice on SPA clauses.
1. Assistance and advice in preparing the necessary information to provide to potential buyers.
2. Support in the organization and management of the Data Room.
3. Assistance in the preparation of the responses that arise during the Data Room review process by potential buyers. 
4. Advice aimed at minimizing the additional requirements of due diligence, guarantees or coverage clauses.
5. Inventory counting and valuation.
Due diligence area responsible