"At Audiconsultores ETL Global, the trust of our clients
doesn't just come first. It's everything".
"Companies should think about their business and only their business. We take care of the rest".
"Excellence is not the goal, it is the only possible path".
Audiconsultores ETL Global is a firm of lawyers, economists and tax advisers that integrates a multidisciplinary team of more than 80 professionals in the center of Barcelona. We have solid experience in a wide spectrum of sectors and clients, in local, national and, of course, international level.
For more than 35 years…
Due to the wide and solid experience of our professionals, as well as our commitment and proximity to the client, we are able to anticipate any corporate-related problem and propose alternative high value-added solutions
of professional services
companies in Spain.
(Expansión Newspaper May 2021)
in Germany and Central Europe.
(Expansión Newspaper May 2021)
We are part of the ETL Global group since 2021
For more information visit www.etl.es
At Audiconsultores ETL Global we keep you informed of ALL THE Tax, Legal and Labour NEWS that may interest you through our Informative Flashes.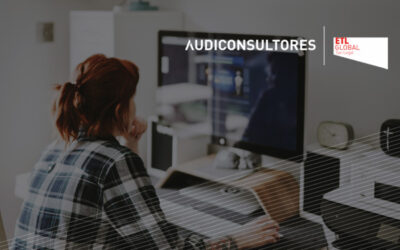 The Spanish Tax Authorities, in their binding consultation V0066-22, dated 18/01/2022, analysed the possible consideration of Permanent Establishment (PE) of a company resident in the United Kingdom derived from the...
read more
Audiconsultores ETL Global
Do you need an advisor? Contact us and we will help you.