Through our informative flashes we periodically provide relevant information about regulatory changes, legal developments, procedures, etc. from any of our areas of activity: labour, tax, legal or consulting that may affect you as a company, professional and / or even as an individual.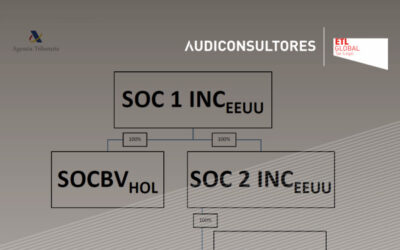 An advisory report issued by the Tax Authorities has been published recently in their official website, referring to a Spanish conflict-of-law case, related to the possible withholding tax obligations applicable on payments...
read more
Through our brief and practical FLASHES, which we send on Tuesdays and Thursdays of each week, we keep our clients informed of tax developments (legislative, doctrinal, jurisprudential) that may affect them. They are free and you can subscribe by filling out and sending our form.
Audiconsultores ETL Global
We keep you updated with all the news. Subscribe you to our flashes and don't miss anything!.
Read more about GDPR compliance
Responsible: Audiconsultores ETL Global, S.L.
Purpose: Personal data collection for being able to meet your request.
Legitimization: Consent of the interested party.
Recipients: No data will be transferred to third parties, except for legal obligation.
Rights: To access, correct or remove data, as well as any other right provided by additional information.